Guolian slitting machine tension control —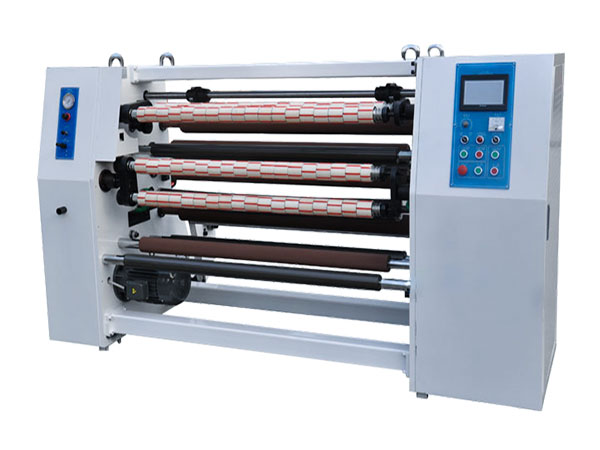 Guolian slitting machine magnetic powder brake device is a slitting machine unwinding group. The transmission member is connected with the inflation shaft, and the speed of the unwinding is controlled by controlling the torque of the magnetic powder brake. According to the size of the whole roll material of the slitting machine, the magnetic powder brake is selected. The common specifications of the magnetic powder brake of the slitter are 12Nm, 25Nm, 50NM, 100Nm, 200Nm and 400Nm. The magnetic powder brake of the slitting machine mainly provides balanced and stable torque, which can be adjusted with the tension controller to improve the efficiency and quality of the unwinding operation of the slitting machine and the whole movement.
The magnetic powder brake tension control is precise and simple, which can prevent the material of the slitting machine unwinding group. The magnetic powder brake of the slitter adopts DC24V DC voltage, the heat dissipation can be selected by natural cooling (air cooling) or the device fan can be used for forced heat dissipation. Please keep the magnetic powder brake on the horizontal axis and the surrounding environment not too humid during installation.
After years of research and experimentation, and in combination with market demand and the requirements of new and old customers, Guolian has researched and produced the relevant Guolian exclusive cutting machine equipment, which has the following characteristics:
1. Centralized panel operation, integrated circuit control. The various parts of the machine are focused on panel operation control.
2. Main functions of the panel: A. Spindle speed adjustment B. Winding length setting C. Unwinding tension adjustment D. Winding tension setting E. Start. stop button.
3. The cutter uses a round knife. The lower cutting pad can be replaced according to different cutting widths, and the cutting width can be adjusted to achieve high quality cutting quality.
Slitting machine related link address:  https://www.nwsstar.com/products/tape-slitting-machinery